Something that all home inspectors get asked while walking around the outside of houses is "What's that thing"?
Easy.  It's called a doo-hickey, every time.
I've put together a list of common doo-hickeys that can be found at the exterior of houses.  These are all items found at houses in the Minneapolis / Saint Paul area, but a lot of these items can be found throughout the country.
Automated Meter Reading equipment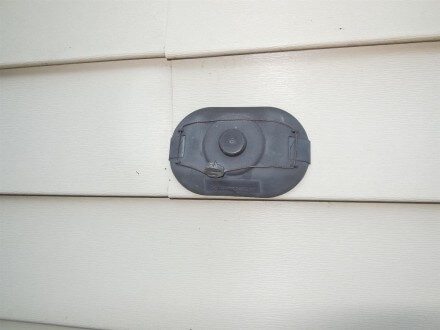 For houses with a basement, there will often be a phone line going from the water meter to this transmitter at the exterior of the home.  That transmitter is part of an AMR (Automated Meter Reading) system.  That's how municipal water departments know how much to charge homeowners for their water usage.  A worker aims a wand at this device from the road or yard, and gets their data that way.
These older transmitters are being replaced with a newer type of AMR device that can transmit data for several miles.