It's extremely common to find stained ceilings around bathroom exhaust fans while conducting home inspections in cold climates, such as Minnesota.  We see this happen all the time.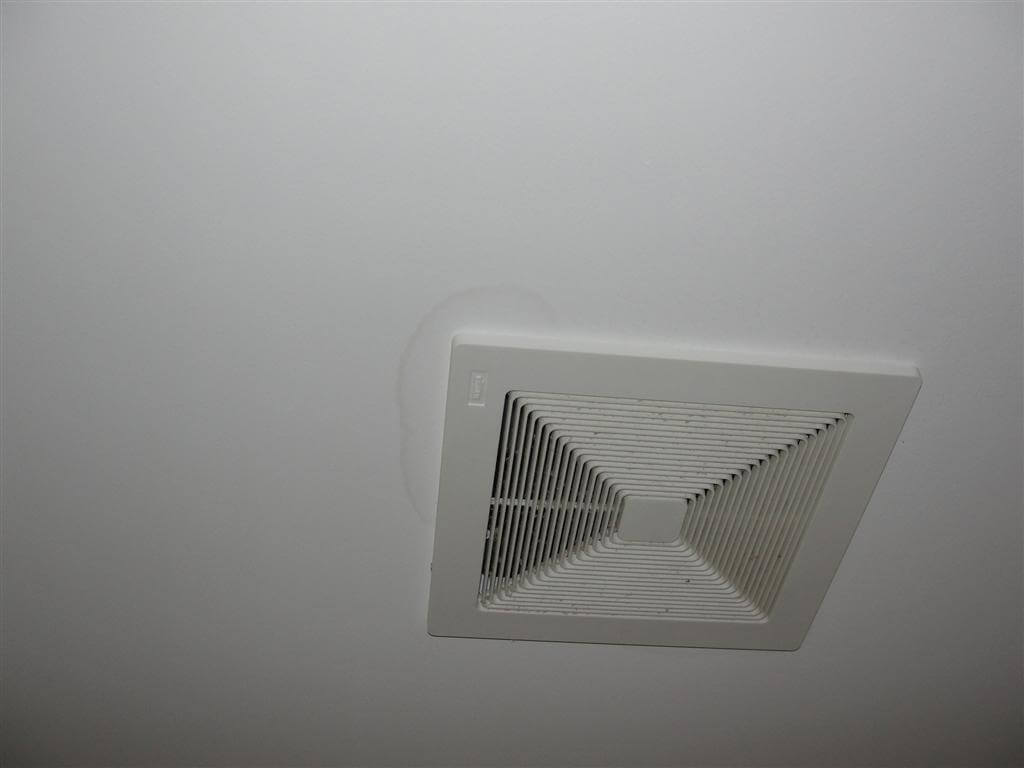 While the knee-jerk reaction from most homeowners is to call a roofer, this type of staining isn't the result of a roof leak. This is the result of condensation.
What's the job of a bathroom exhaust fan? To remove moisture and odors from the bathroom. When moist air is carried through a duct that passes through a very cold attic space, moisture will condense inside the duct. When enough condensate accumulates, it will drain to the bottom, leak throught the fan, and stain the ceiling. It's as simple as that. To prevent these stains from occurring, take these steps to help prevent condensation inside the duct.
Use an insulated duct inside the attic.  This is a no-brainer.  If you have an uninsulated duct in your attic, don't try to wrap a bunch of fiberglass insulation around it in a feeble attempt to insulate.  That's a time consuming chore that probably won't work work out well.  Instead, just replace the uninsulated duct with an insulated one.  They're not that expensive, and it's a lot less work than trying to insulate an existing duct.  Click here for an example of a pre-insulated 4″ duct sold at Home Depot.